What Our Customers are shopping for now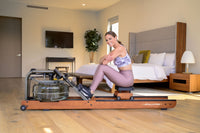 First Degree Fitness Fluid Rowers
FDF's fluid rowers engage the athlete throughout each rowing stroke by replicating the sight, sound and feel of actually being on the water rowing. The instant catch and consistent resistance offered by FDF's rowers spread the resistance load more evenly over the muscle groups, optimizing the total stroke power and the excercise benefit. The variable fluid resistance technology challenges every level of fitness. FDF has developed a patented technology that allows you to change resistance level at the turn of a dial.
SHOP NOW
Non Motorized Treadmills
Unlock your running potential with our non motorized treadmills. Non motorized treadmills increase the physiological demand of excercise. Controlling the speed with your own movement, non motorized treadmills burn more calories, increases oxygen levels, and provides an overall better workout. This is a treadmill for individuals who are looking to get the most out of their cardio workout. Check out our non motorized treadmill options and intensify your cardio training today.
SHOP NOW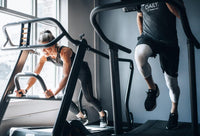 We Bring The Gym to You
The Cardio House has exactly what you need to workout anywhere - at home, outside, or on the go. You'll find quality training equipment, including top of the line cardio and strengthening equipment, speed and agility accessories, yoga and recovery equipment and much more. The Cardio House is here to bring the gym to you. Our equipment will help you reach your fitness goals and unlock the potential inside.
Browse Now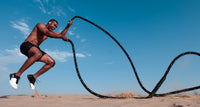 Testimonials
Add customer reviews and testimonials to showcase your store's happy customers.

Author's name
Add customer reviews and testimonials to showcase your store's happy customers.

Author's name
Add customer reviews and testimonials to showcase your store's happy customers.

Author's name